Beste Wensen
Beste wensen allemaal.
Een goei gezondheid en veel speelplezier voor het nieuwe jaar.
Baron Bartholomew's Bretonnians Flying Circus
Bloodbowl: Skavenblight's Thi Bleck Retz, AC MOUSSILON.
WWII 15mm: Canadians, Germans, Soviets.
WWII 6mm: Canadians.
Saga:
Chosen men: British
http://bartholomew-historical.weebly.com/
Now with video blog.
Conect'r Dice Count: lost count
Beste wensen en een goede gezond
We are the Warriors of Chaos!
The Vanguard of your destruction!
Heralds of Darkness!
The pinnacle of your bedlam!
Now DIE MORTALS!

Beste Wensen allemaal!! Op nog meer gaming dit jaar

"Don't blink"
-The Doctor
A happy good raiding year!
Conect'R Team Aarschot - Where friends meet to wage little wars with dice
Beste wensen aan iedereen!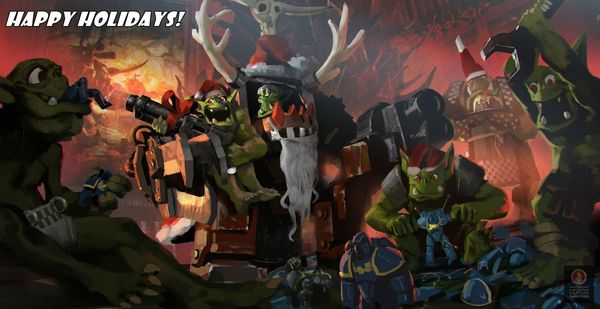 Glenn
Warhammer 40K: Space Marines & Imperial Knights
MESBG: Eregion, Isengard & Mordor